Die nach dem schottischen Fährhafen benannten unabhängig abgefüllten Islay Single Malt Scotch Whiskys Port Askaig sind schöne rauchige Whiskys, wo jedoch die Brennereiherkunft unbekannt ist. Den Stil ihrer Whiskys beschreibt das Team von Port Askaig selbst so:
Port Askaig sits in the middle of the smoky spectrum – less intense than Ardbeg or Laphroaig but with more body and character than Bunnahabhain or Bruichladdich. We are searching for that elusive balance between rich, sooty smoke and soft, sweet fruit.
Das Kernsortiment der Marke bilden hierbei der 8 Jahre alte Port Askaig und der Port Askaig 100°Proof, ein mit 57,10 % vol. abgefüllter Islay Single Malt Scotch. Neben den derzeit verfügbaren limitierten Abfüllungen, 19 Jahre, 30 Jahre und 45 Jahre, gibt es jetzt eine neue 15 Jahre alte Abfüllung, die ausschließlich in First Fill Oloroso-Sherryfässern gereift worden ist. Verwendet wurden stark getorfte Whiskys von 1997 und fruchtigere Whiskys von 2001.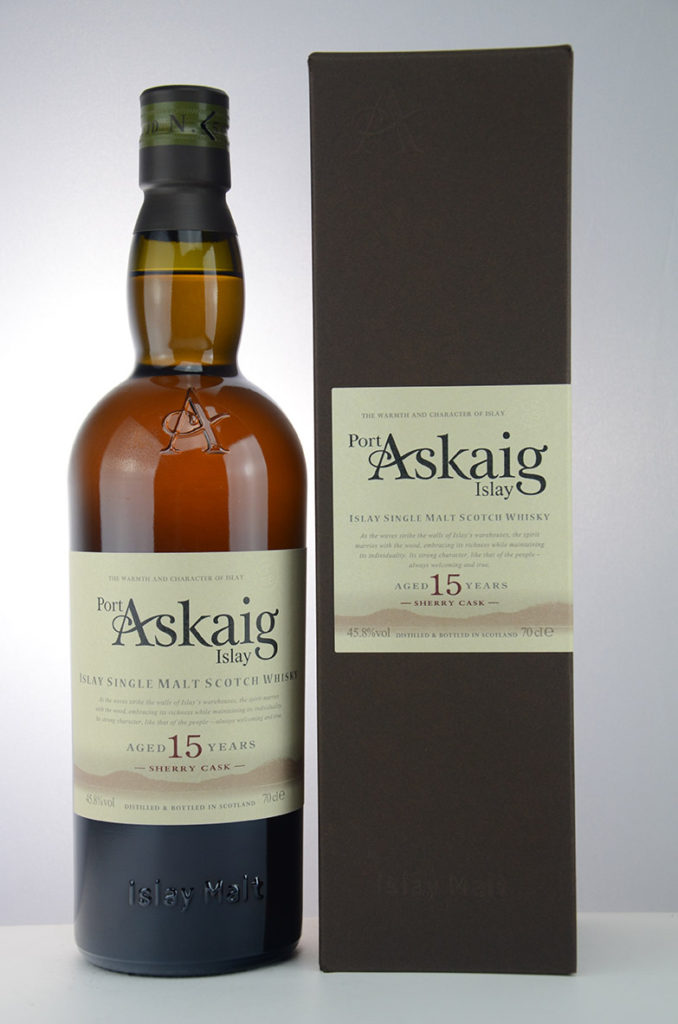 Typische Sherrynoten treffen auf Islay-Rauch, Salz und eine Spur von Jod. Der Rauch hat dabei einen subtilen Antritt und ist wunderbar in die Sherrysüße eingebunden, um sich dann zum Abgang hin stärker zu entwickeln. Abgefüllt wurde der neue Port Askaig 15 y.o. Sherry Cask mit 45,80 % vol. Der Single Malt Scotch ist weder gefärbt noch kühlfiltriert worden und die UVP beläuft sich auf 94,90 €.
(Presseinformation / Kirsch Whisky)