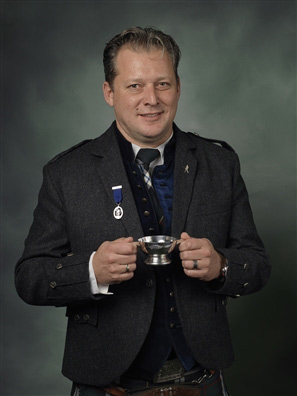 Hamburg, 06.11.2017 – Die beiden langjährigen Diageo Scotch Whisky-Experten Christian Schwarzmann (Head of Reserve New Business Ventures) und Thomas Plaue (Master of Whisky Germany & Austria) wurden in den erlesenen Kreis der "Keepers of the Quaich" aufgenommen und damit für ihre Leidenschaft, herausragendes Engagement und ihren wertvollen Beitrag an der Scotch Whisky Branche gewürdigt.
Zur feierlichen Zeremonie am 9. Oktober im Blair Castle sind die beiden Diageo Whisky-Veteranen in die schottischen Highlands nach Blair Atholl gereist, wo ihnen zusammen mit 43 weiteren Anwärtern offiziell der Titel "Keepers of the Quaich" verliehen wurde.
Die exklusive und internationale Gesellschaft der Keepers of the Quaich, der heute etwa 2.600 Männer und Frauen aus über 100 Ländern angehören, wurde mit dem Ziel gegründet, die Scotch Whisky Industrie weltweit zu repräsentieren und Vertreter der Branche für bemerkenswerte Leistungen zu ehren. Der Titel gilt in der Branche als eine der höchsten Auszeichnungen.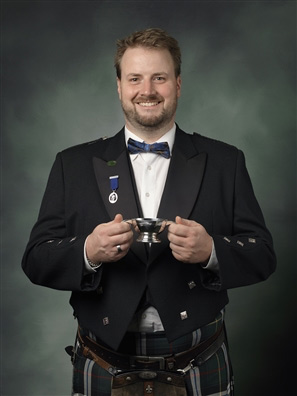 In ihrer 16-jährigen bzw. 14-jährigen Firmengeschichte bei Diageo haben Christian Schwarzmann und Thomas Plaue außerordentliche Leistungen im Scotch Whisky Segment erreicht. Darunter Meilensteine wie Markteinführungen von Mortlach, Talisker Skye, Port Ruighe oder des Vorreiterprojektes der Whiskey Union Range: Hier haben die Experten von Diageo durch ihre langjährige Erfahrung und Zugang zu den besten Whisk(e)ybeständen der Welt innovative Kompositionen auf den Markt eingeführt, wie zum Beispiel die Blends Smoky Goat, Boxing Hares und Huxley.