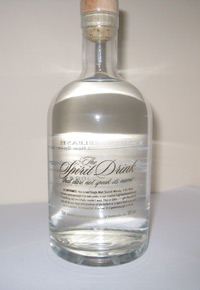 Caminneci -Wine & Spirit Partner ku?ndigt ersten New Spirit der Glenglassaugh Destille an
Die Glenglassaugh Distillery Company ku?ndigt die Auflage ihres ersten völlig neuen Produkts seit der Wiedereröffnung der Destille im Dezember 2008 an.
Eine limitierte Auflage von 8.160 einzeln nummerierten 50 cl Flaschen ist unter dem Namen "The Spirit Drink that dare not speak its name™". (dt: "Der geistige Trunk, der sich nicht traut, seinen Namen zu sagen)" ab sofort verfu?gbar.
Glenglassaugh Managing Director Stuart Nickerson erklärt: "8,160 Flaschen ist die komplette Produktion aus einem Lauf einer Mash Tune. Fu?r uns ist das der ideale Weg um zu Zeigen, das der "normale" Arbeitslauf unserer Destille von Anfang an angefangen hat. Fu?r einen New Spirit ist sicherlich eine Single Mash sinvoller, als ein Single cask. Wir sind selber begeistert vom Ergebnis dies ist eine einzigartige Methode dem Whisky Kenner und Enthusiasten eine ganz neue Einsicht in die Tätigkeit des destillierens und die Entwicklung von Aromen zu geben. "
Wie von der Eu Rechtsprechung vorgegeben ist das Produkt als "Spirit Drink" deklariert, und , mit Ru?cksicht auf die Gesetztgebung zum Scotch Whisky, ist der Name Glenglassaugh nicht im Produktnamen enthalten.. Stattdessen, ist "The Spirit Drink that dare not speak its name™" eine augenzwinkernde Bezugnahme auf die Beschränkung fu?r New Spirit, das dieser sich erst nach drei Jahren Whisky nennen darf, und den Namen der Destille tragen kann.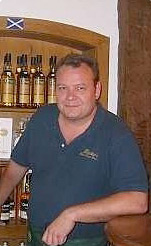 Auch Importeur Andrea Caminneci ist vom neuen Konzept der Destille sehr angetan: "Ich habe jetzt seit Februar fu?nf oder sechs verschiedene New Spirits von Glenglassaugh probieren können, und ich muß sagen, das ich so gutes Destillat nur ganz selten in meinem Leben verkosten konnte!" Die Idee eines limitierten Release und der toll gewählte Name passen exzellent zu Qualität und Aufmachung des Produkts"
"The Spirit Drink that dare not speak its name™" wird weltweit nur u?ber den Fachhandel und die Gastronomie vertrieben, 8160 Flaschen mit 0,50 Liter, abgefu?llt mit 50 Vol % Alkohol sind verfu?gbar, davon fu?r Deutschland ganze 480 Flaschen. Der Preis fu?r den Endverbraucher soll bei ca. 35 Euro liegen.
Tasting Notes
Farbe: Farblos, mit Wasserzugabe leichte Tru?bung
Nase: Rahmiges Sahnebonbon und Saft von reifen Birnen werden ergänzt von schönen Noten su?ßen Heus und frisch geschnittenem Gras. Mit Wasser wird der Spirit sehr blumig und fruchtig, wieder sehr deutliche reife Birne, aber auch Ananas und Zitrone, dazu ein Hauch Aprikosen und Pflaumen. Spaß im Garten an einem Sommertag…
Gaumen: Zunächst kräftig mit einer Welle von Chilli und schwarzem Pfeffer, dann kommt die Su?ße zum Vorschein, Toffe und Lakritz und wieder die präsente Birne, aber auch ein kräftiger Hauch von Malz
Finish: Frisch und fruchtig mit präsenter Su?ße, erstaumlich anhaltend! Ein sehr lebendiger Spirit der seine Persönlichkeit von Schluck zu Schluck neu entfaltet.
Weitere Informationen und Bildmaterial erhalten Sie bei:
Wine & Spirit Partner
Andrea Caminneci
Kirschenstraße 3
53340 Meckenheim
02225/70 4444 2
service@wine-and-spirit-partner.de
www.wine-and-spirit-partner.de
Background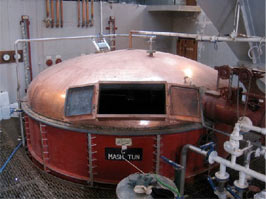 About Glenglassaugh
The Glenglassaugh Distillery is situated on the Banffshire coast in the North-East of Scotland, close to the small village of Portsoy. The distillery was built in 1875 by local businessmen to satisfy the growing global demand for Scotch Malt Scotch Whisky and the site was chosen due to its close proximity to a high quality water supply and easy access to the nearby barley fields.
After a visit in the late 1880s, the highly-regarded Victorian commentator Alfred Barnard described Glenglassaugh as "too well known to need any praise."
More recently, spirit from Glenglassaugh was used primarily in blends such as Cutty Sark and The Famous Grouse. In 1986 the then owners mothballed Glenglassaugh as part of wider cutbacks in production and the distillery has remained silent thereafter. In 2008 The Scaent Group of Amsterdam purchased the distillery and have invested more than £1m to recommence operations and to reintroduce to discerning customers the distinctive and high quality attributes of The Glenglassaugh Highland Single Malt Scotch Whisky. For more information, please visit www.glenglassaugh.com
Redevelopment
The refurbishment and reopening of the Glenglassaugh Distillery have been managed by Stuart Nickerson, a renowned whisky expert, who was the sole consultant during the acquisition. Nickerson has worked in the Scotch Whisky industry since 1981 with a significant part of his career being with William Grants, where he was Distilleries Director. Previously, he managed Highland Park Distillery, Glenrothes and Glenfiddich Distilleries in succession. He was appointed the new Managing Director of the Glenglassaugh Distillery Company in February 2008.
One of Stuart Nickerson's first actions was the appointment of Graham Eunson as Distillery Manager, effective from 1st April 2008. Graham joined the Distillery from Glenmorangie where he was manager of the world famous distillery for the last 12 years. Graham has also worked at Glendronach and Scapa distilleries.
Production at Glenglassaugh was restarted on 24th November 2008 by Rt Hon Alex Salmond, Scotland's First Minister and the distillery's MP. Distilling was thus commenced under the guidance of Stuart Nickerson and Graham Eunson and "The Spirit Drink that dare not speak its name™" is the first product released to be made by the new management team.
About the Scaent Group
Since 2003 the Scaent Group has been expanding globally, initially founded in Sweden to trade electricity on the Scandinavian energy market, the Group has migrated to Norway, Finland, Ireland, the Baltic States and even further to Eastern Europe and China. Today, after five years of fast paced and successful development that has resulted in it becoming one of Europe's leading energy market experts the Scaent Group is diversifying its interests into various spheres including Real Estate, Software, Public Services, Utilities, Construction, Prospecting, Luxury Goods Manufacturing, Retail, Publishing and Telecommunications. At present the Scaent Group has more than 12 companies and sub-groups conducting business in over 18 countries and across two continents. The Head Office is in Amsterdam and the Group is currently planning further expansion into Georgia, Ukraine, and Russia.
(Pressemitteilung)